Guadalajara Restaurant & Bar
Try The Best Flavors Of Traditional Cuisine In Guadalajara
Hotel Guadalajara Plaza Expo Business Class offers a range of dining options to cater to every taste and preference.
Guests can indulge in an exceptional culinary experience at La Flor de Calabaza, which serves an expansive and delicious buffet breakfast with live piano music in the mornings and flavorful Mexican and international specialties for lunch and dinner. The restaurant's upper terrace is an ideal outdoor venue with panoramic views of the city where cocktail receptions or private events can be held by reservation.
In addition, the B2R Lobby Bar is a cozy and warm place to relax with friends or colleagues and savor delicious cocktails and appetizers. Also, we want to highlight that we offer a snack menu specially designed so that you can enjoy the live broadcast of your favorite sport or simply accompany your time with the music of the moment.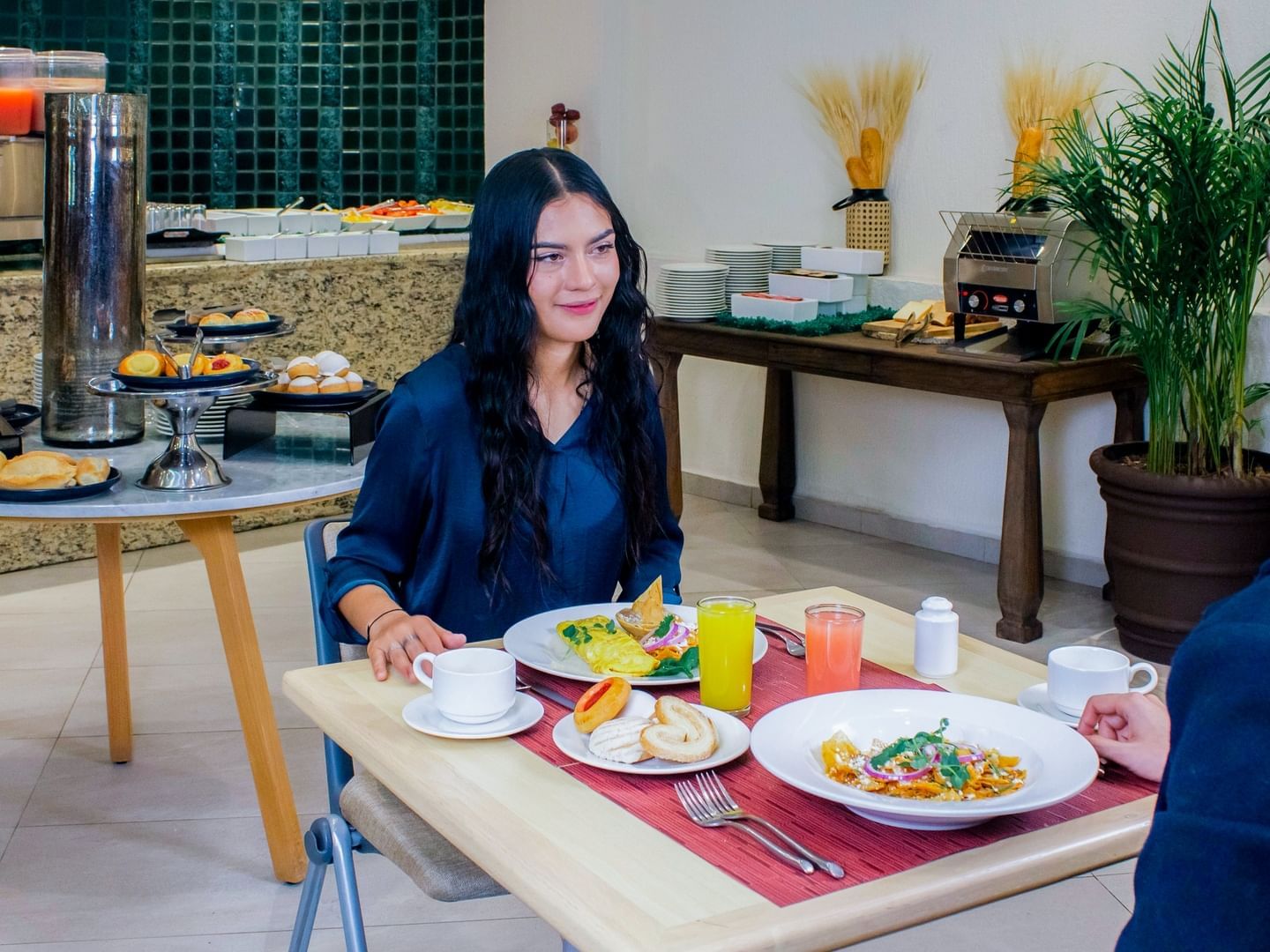 Start your morning with a little relaxing live piano music and one of the best breakfast buffets in Guadalajara at La Flor de Calabaza, or stop in for a relaxing lunch or dinner highlighted by delicious Mexican and international specialties.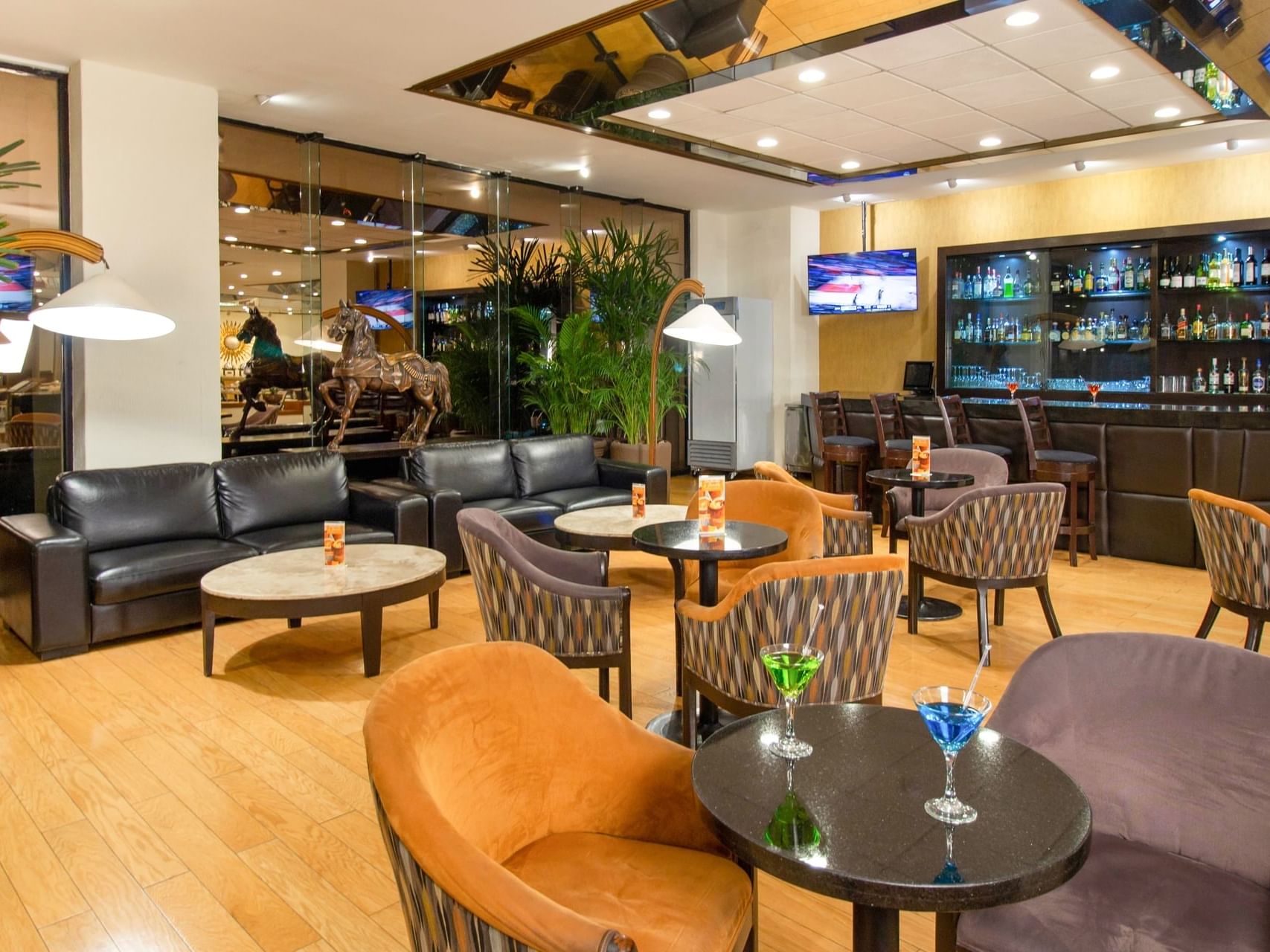 With its cozy ambiance, leather couches and flat-screen televisions Tamayo Lobby Bar is a favored gathering spot among hotel guests and our Guadalajara neighbors.
Room Service
For those who prefer to dine in the comfort and privacy of their own room, room service is available to enjoy a meal any time of the day.
Conveniently Located, Near Top Restaurants
Additionally, our hotel is conveniently located near some of the top restaurants in Guadalajara, providing guests with a variety of options for dining out. Whether you are in the mood for a sophisticated dining experience or a casual evening with friends, Hotel Guadalajara Plaza Expo Business Class has something for everyone.