90´s Pop Tour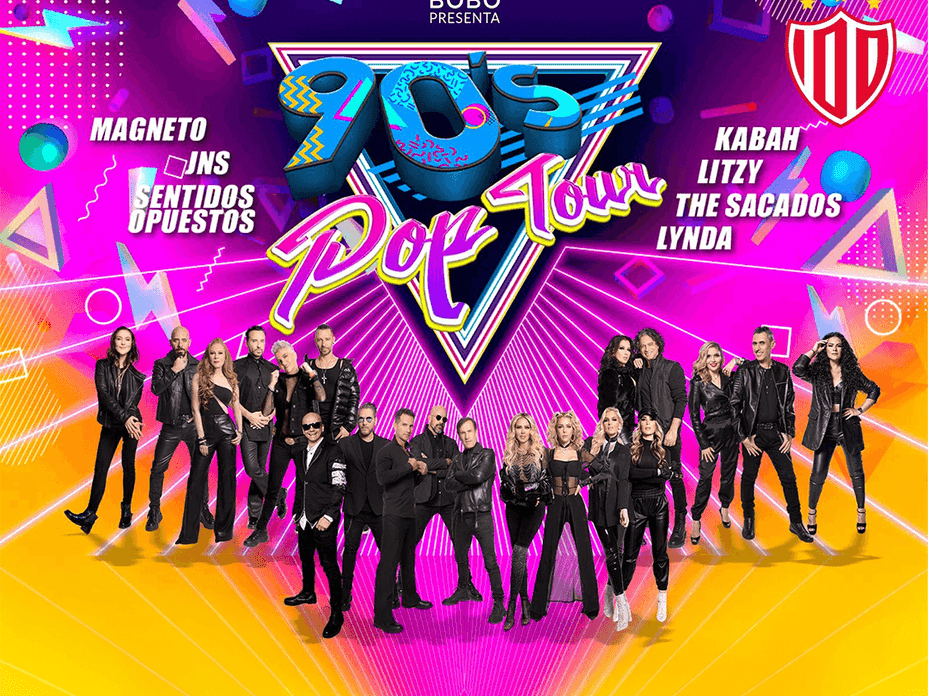 Get ready to relive the magic of the 90's with the spectacular 90's Pop Tour at the Auditorio Telmex next December 15! A trip back in time full of nostalgia and fun awaits you, with a cast of stars that marked an entire era.
If you are a fan of 90's music and want to feel like in a concert of the golden decade, this event is the perfect place for you. The 90's Pop Tour brings together the most important icons of that era, performing the hits we all know and love.
On this special night, you will be able to sing and dance to the rhythm of the songs that marked your youth. From romantic ballads to dance tunes, every moment will be a unique experience that will transport you back to those unforgettable years.