Ricky Martin Sinfónico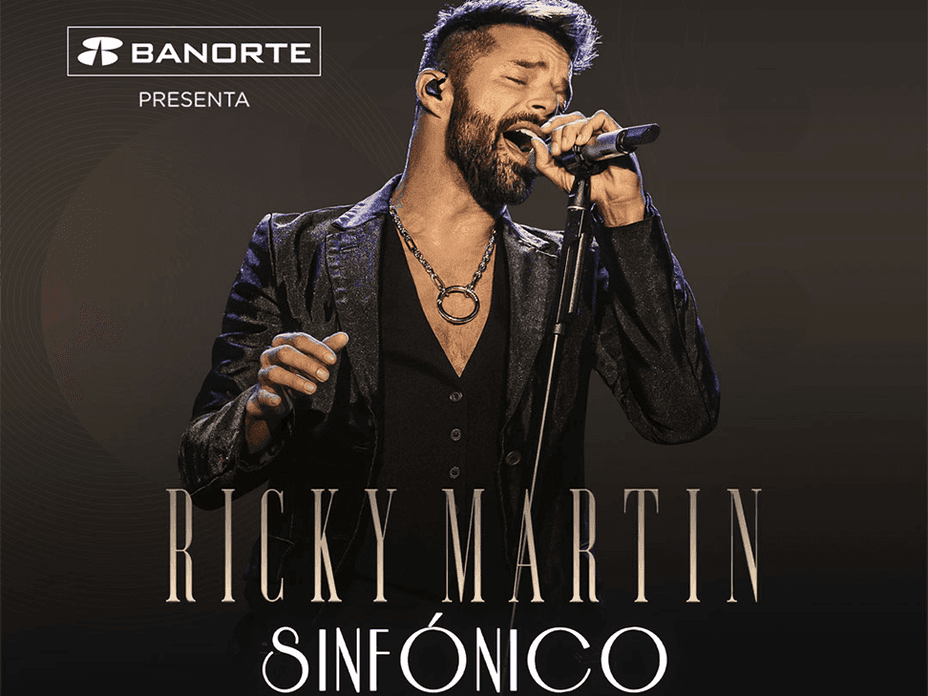 The global artist Ricky Martin turns to Mexico to present "Ricky Martin Sinfónico", a new proposal that promises to delight your public faithful to be the first time, in his career admired, offers a recital of this style in the country. The concert will take place on September 27th in Guadalajara.
Ricky Martin Sinfónico", unites the global artist with an orchestra of more than 50 musicians, in a night full of passion, nostalgia and pure heart, where he will not only pay tribute to his music, which has impacted the world for more than 38 years, but it will also be a long awaited encounter with an audience that has supported him during his long journey in the musical field.